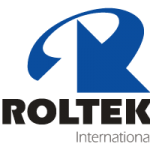 Dear Subscriber,
We trust this letter finds you well during these challenging times. As always, we want to thank you for subscribing to your favorite magazine or newspaper with us.
We have received a number of complaints of delays in receiving magazines or newspapers for subscribers of weekly titles and issues mailed in December 2020. We have been in regular contact with our USPS representatives in Buffalo, NY and have passed through information regarding affected areas for subscribers.
We can confirm that our flights from Europe have not been disrupted and we continue to induct all titles available each Tuesday into the Buffalo post office.
However, as many have likely seen in the news, through December and into the New Year, the USPS has been working through a "perfect storm" of overwhelming mail volumes, Covid-19 restrictions and employee quarantines. As noted in a Dec 23, 2020 CNN Business article:
"The U.S. Postal Service, similar to the broader shipping sector, continues to face near-term pressure on service performance across categories as it manages through a historic record of holiday volume this season," USPS spokesperson Kim Frum told CNN in a statement. "This negative impact is compounded by the temporary employee shortage due to the COVID-19 surge, as well as ongoing capacity challenges with airlifts and trucking for moving this historic volume of mail."
The same article quoted that over 18,000 USPS employees were in quarantine at the busiest mailing period of the year. Given this, we believe our friends at the USPS are doing their very best under very trying circumstances.
We anticipate that over the next few weeks we should see deliveries return to normal standards. These standards are detailed in the delivery tab of our website www.dmpubstore.com/delivery. If you are missing an issue from December please contact our call center service@roltek.com – we have a very limited supply of some titles from December.
As a reminder, we are now offering 1st Class and/or Priority Mail subscriptions for all of our magazines and newspapers. This may be of interest to those that subscribe to our collection of weekly titles. Please see our list of titles and prices enclosed along with USPS estimated delivery times.
If you have received a renewal invoice please note that our subscription management partner Roltek International Inc., now offers a convenient pay on-line for your subscription directly at www.roltek.com/checkout with either Visa or MasterCard.
Please stay safe and healthy.
Sincerely,
The Teams at Cover-All, Data Media and Roltek.