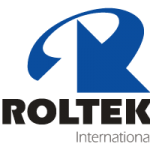 Exciting Announcement!
Last fall we announced the launch of our new website, www.dmpubstore.com where you can buy German Language newspapers and magazines directly! We had a terrific response and many requests for new titles.
Data Media already has thousands of happy subscribers who receive weekly and monthly German magazines and newspapers that we distribute through the United States Postal Service (USPS).
We are pleased to announce we have recently just added 36 new popular German publications from our European distributors. We now have 93 German language titles from diverse categories such as News, Fashion, Entertainment, Home & Garden plus much more! We also have expanded our selection and now offer English, French, Italian and Spanish titles. We invite you to browse our website for publications that may interest you. It is also a resource for updates, information, and news about our publications.
Our titles are flown in weekly from Frankfurt, Germany and are the latest weekly or monthly issues. We offer 1st Class and/or Priority Mail subscriptions for most of our magazines and newspapers which may be of interest if you would like a subscription to one of our collection of weekly titles.
If you prefer, you can e-mail our call center at service@roltek.com or call 1-877-776-5835. If you do purchase a subscription, it will take between 4 to 8 weeks for the deliveries to start. You will receive a payment confirmation from our subscription management partner, Roltek International Inc. To renew on-line, please click the "Subscription Renewal" tab at www.dmpubstore.com.
We look forward to providing you with German news, entertainment, sports and much more! Please stay safe and healthy!
The Teams at Cover-All, Data Media and Roltek.